Two years after its creation, the show "Time Machine" becomes a real educational kit in which Hayat and the other puppets specially created by our partner "Les Amis des Marionettes", lead us in an ecological journey through time.
The kit, which will be distributed to all schools in the provinces of Tyre and Sidon, provides a storytelling part and a playful part with the cardboard figures of the show's characters and a board game through which they can interact.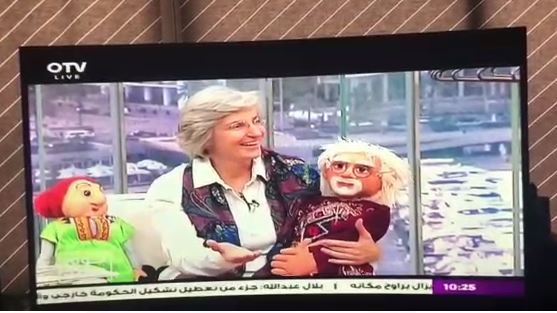 The show and the educational kit for the schools were presented last week on the Lebanese television OTV thanks to an interview with Tamara Kaldhani, actress and puppet's creator.
Inspired by local cooperatives that produce honey, olive oil and other organic products, the show has already been presented in over 100 schools for a total of 10,800 young spectators, which have received extraordinary success among teachers and students.
Today Lebanon lives a serious environmental emergency that needs to be faced by a great collective awareness to which CTM wants to contribute through the strategies of the theater and the other arts stimulating the enthusiasm of the young people, responsible of the future of the planet.