Beirut, July 2019.
Our historic partner Ghassan Kanafani Cultural Foundation (GKCF) celebrates its 45th year of activity in support of the education of Palestinian children in Lebanon. 
On the occasion of its anniversary, the GKCF has organized an exhibition of artworks at the kindergarten of the Palestinian camp of Burj Al-Barajneh, in the southern outskirts of Beirut, open from 27 June to 13 July 2019.
Burj Al-Barajneh's kindergarten is the first of the children's centres established by the GKCF in the year of its foundation, in 1974, and has been rehabilitated with the support of CTM, thanks to the co-financing of the Italian Cooperation, in the framework of the project Strengthening of social and educational services for minors in Palestinian refugee camps of Mar Elias, Burj Barajneh and Rashidieh in Lebanon – 10339/CTM/LBN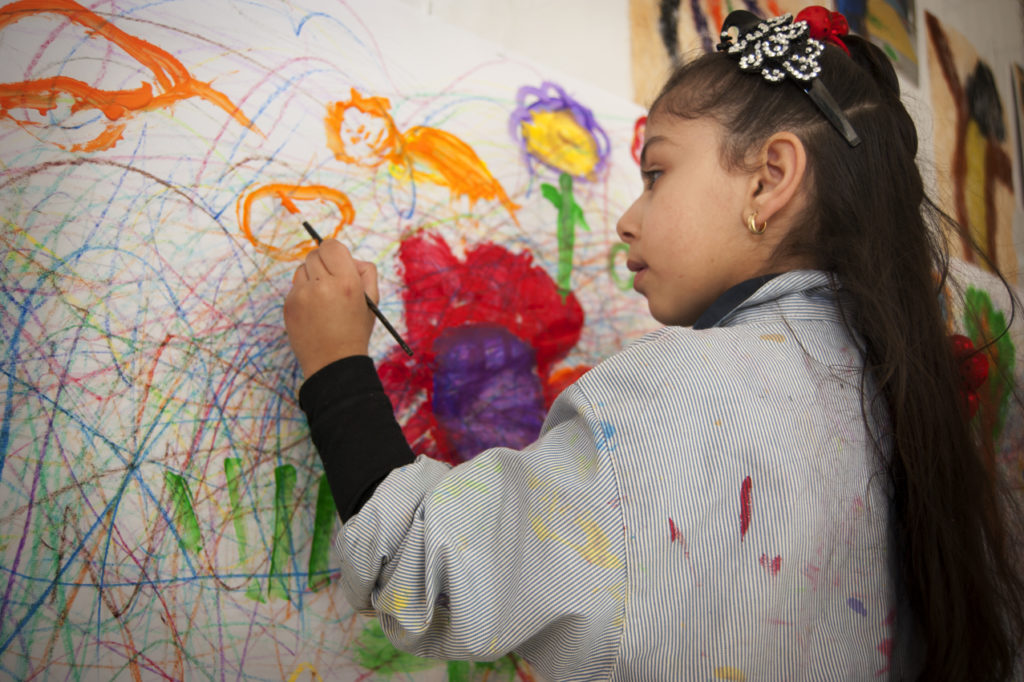 The GKCF is a Lebanese NGO founded in 1974, for the second anniversary of the death of Ghassan Kanafani, author, journalist, artist and spokesman for the Palestinian people. It is the main local counterpart and beneficiary of the interventions implemented by CTM in Lebanon in the last ten years, thanks to which, in addition to the functional recovery of the structures managed by the Foundation, programs have been implemented to support learning and recreational activities, training and updating of educators, with the active involvement of parents in the training of their children and the dissemination of the methodology of Early Childhood Development and Education (ECDE).