LEBANON: CTM is creating a roster of interpreter/translator (Arabic/Italian/English) for its projects in Lebanon. If you are interested, please send us your CV! VACANCY OPEN TO NATIONALS
1. Introduction
CTM is an Italian NGO established in Lecce (Italy) in 1985 and working in Lebanon since 1991. In Lebanon, CTM has implemented over 15 socio-economic development and emergency projects benefiting the most disadvantaged groups of the Country population. In collaboration with the Ghassan Kanafani Cultural Foundation – GKCF and Unione Italiana Sport Per tutti – UISP, CTM is implementing the project "Strengthening of social and educational services for minors in Palestinian refugee camps of Mar Elias, Burj Barajneh and Rashidieh in Lebanon" – AID 10339/CTM/LBN. The project, co-funded by the Italian Ministry of Foreign Affairs and International Cooperation, aims at improving the living conditions of the child population in the Palestinian refugee camps of Mar Elias, Burj Barajneh and Rashidieh in Lebanon, by increasing and enhancing social and educational services provided in GKCF Centers. In the frame of the said project, the position of Interpreter/Translator is advertised for the constitution of a roster.
2. General purpose of the position
Under the guidance and direct supervision of the Project Manager, the incumbent assists project team members, partners, as well as international consultants recruited by CTM in the implementation of the activities, by providing high quality translation/interpretation services. Tasks and duties Provide interpretation into Arabic/Italian and vice-versa or Arabic/English and vice-versa at workshops, seminars, meetings, and field trips to project sites; Provide qualitative and timely delivery of translation services at specific requests to and from Arabic, Italian and English; Translate administrative, legal, scientific and technical texts, publications, visibility material and all other documents related to the project activities; Assist in terminology work or other language-related duties; Carry out other relevant duties as required.
3. Reporting line Report to the Project Manager
4. Required skills and experience
Excellent interpersonal skills are essential part of the job. Strong communication skills, politeness, respect and tact. Flexibility. University degree of at least three years duration, in foreign languages and literature, translation or interpretation or a related field;  Arabic mother tongue; Perfect command, at both oral and written level, of Italian and English is a must; Previous similar experience for an international organization, consulting company, or development NGO; Familiarity with documents related to development projects and with the preparation of documents for events, workshops and meetings; Advanced knowledge of IT and office software packages (MS Word, Excel, etc); Good command of French, at both oral and written level, is considered an asset.
5. Duration of the assignment According to the Activity and related tasks assigned.
6. Duty station Online work / Travels to Beirut and Tyre
How to apply All candidates are encouraged to send an updated CV including at least one professional referee to Maria Pia Ferrari at mariapia.ferrari@ctm-lecce.it by March 31, 2016. E-mails should quote "Project 10339/CTM/LBN: Interpreter/Translator" in the subject.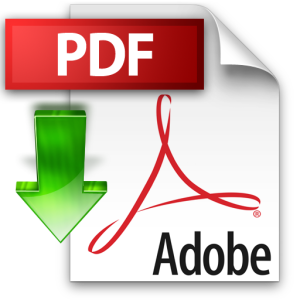 Translator_roster vacancy_Lebanon