Art workshops for teachers started in the framework of the project "Strenghtening of social and educational services for minors in Palestinian refugees camps of Mar Elias, Burj el Barajneh and Rashidieh in Lebanon ", co-financed by the Italian Agency for the Development Cooperation.
We went with our photographer, Dario Gambino, to observe closely one of these workshops.
In these specific lessons, the art teacher focused on the use of the frame as a tool, both pictorial and photographic, to help to focus on the composition of the image, through this frame we can understand what the elements that affect the composition are and above all how to focus on the details.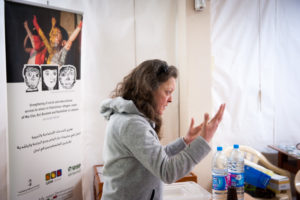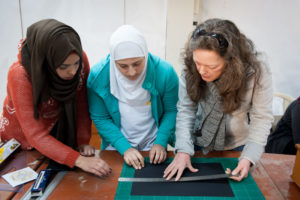 This exercise is useful not only to increase the perception of whoever decides to create an image but also to accustom the eye to a choice.
In the sea of digital images that reach us  or that we produce we need to know how to choose.