ENHANCING THE RIGHTS OF MINORS: NEW OPPORTUNITIES OF NON- FORMAL EDUCATION IN THE SOUTH OF LEBANON
A course on the use of pinhole cameras in the refugee camp of Ein el Elweh.
Cardboard boxes, black paint, adhesive tape, a small hole and photographic paper: this is all that is needed to build basic old-fashioned pinhole cameras. This is what our photographer, Dalia, is teaching the teenagers of the Ghassan Kanafani cultural foundation center in the refugee camp of Ein el Elweh, Saida.
The aim of the course is to let the participant forget for some hours the invasive digital technologies and discover the material aspects of photography, bringing them back to the origins of photography and letting them taste the atmosphere of the dark room and its manual processes.
It works this way: each participant prepares his/her box with black pant and adhesive tape, leaving just a small pinhole in the Front. The light that enters through the hole projects an inverted image on the opposite side of the box, where photo paper is placed. After 20-30 seconds of exposition, the image is impressed on the paper.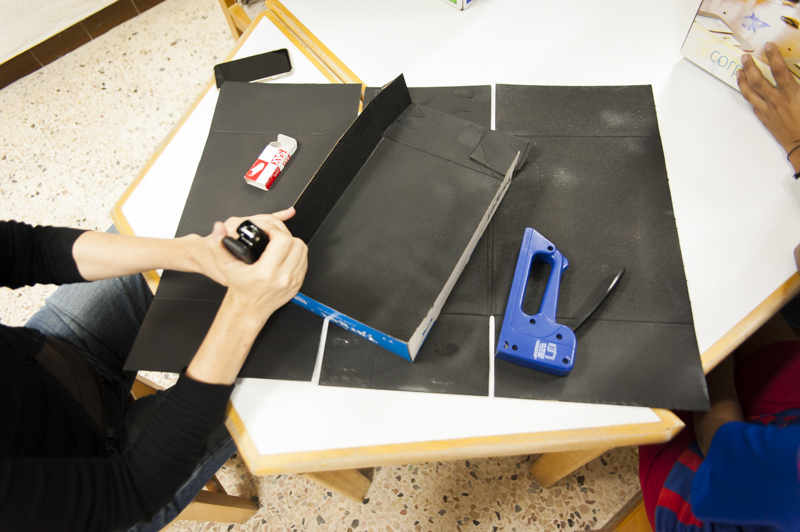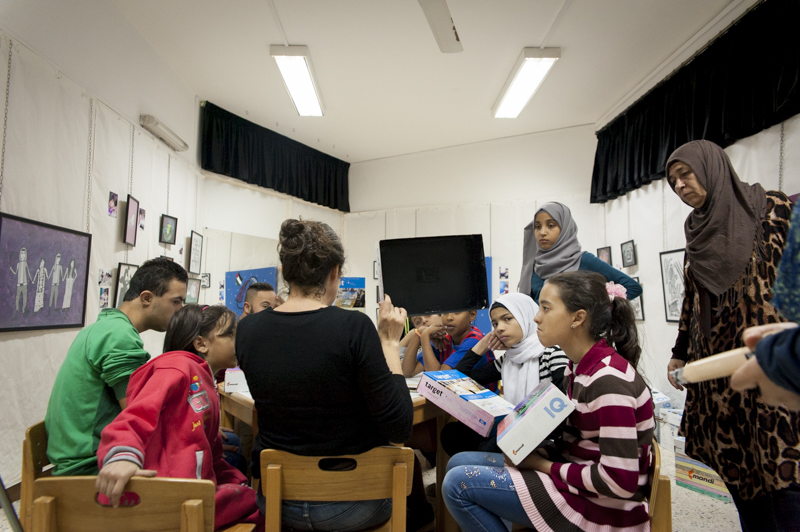 After that, the paper is processed in the dark room using reagents and water, till the photo appear.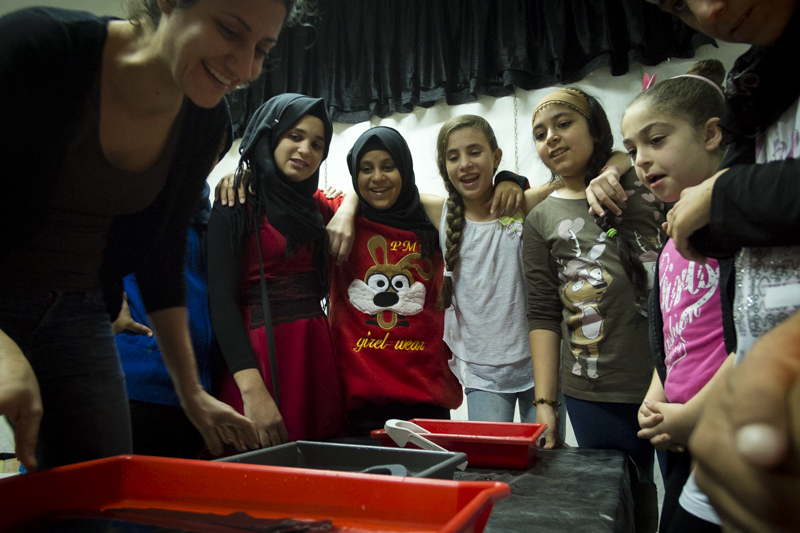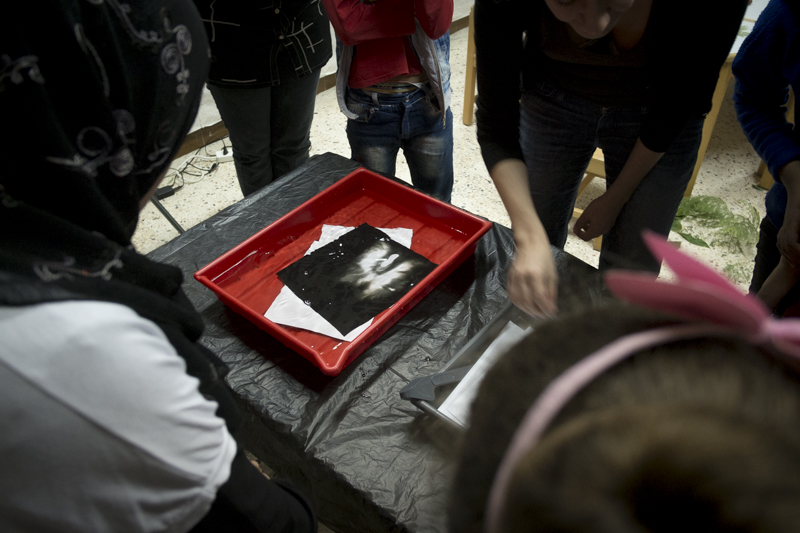 Working in this way gives the teenagers the chance to look the environment around them and consider carefully what they are taking a picture of and why: they can tell the story that lie behind each photo. We don't know what the participants are going to include in their photos and their story and we look forward to admiring their work!