Consultancy in Lebanon – CTM is looking for an Expert in Early Childhood Development and Education to conduct a research in the frame of the project "Strengthening of social and educational services for minors in Palestinian refugee camps of Mar Elias, Burj Barajneh and Rashidieh in Lebanon – AID 10339/CTM/LBN" [Lebanese nationals only]
1. INTRODUCTION
CTM is an Italian NGO established in Lecce (Italy) in 1985 and working in Lebanon since 1991. In Lebanon, CTM has implemented 14 socio-economic development and emergency projects benefiting the most disadvantaged groups of the Country population.
In collaboration with the Ghassan Kanafani Cultural Foundation – GKCF and Unione Italiana Sport Per tutti – UISP, CTM is implementing the project "Strengthening of social and educational services for minors in Palestinian refugee camps of Mar Elias, Burj Barajneh and Rashidieh in Lebanon" – AID 10339/CTM/LBN.
The project, co-funded by the Italian Ministry of Foreign Affairs and International Cooperation, aims at improving the living conditions of the child population in the Palestinian refugee camps of Mar Elias, Burj Barajneh and Rashidieh in Lebanon, by increasing and enhancing social and educational services provided in GKCF Centers. In the frame of the said project, the position of Early Childhood Development and Education (ECDE) Specialist is envisaged.
2. GENERAL PURPOSE OF THE POSITION
Under the guidance and direct supervision of the Project Manager, in collaboration with the GKCF and a data collection team, the incumbent contributes to the implementation of Activity 5.1 Research/study and educational video on the ECDE methods adopted by GKCF.
3. TASKS AND DUTIES
Draft a research proposal concerning the ECDE methodology as applied in GKCF Early Childhood Centers, including 1) Introduction/Background; 2) Rationale; 3) Aims and objectives; 4) Method; 5) Proposed source of data; 6) Method of data collection/Instruments; 7) Method of analysis; 8) Bibliography. The proposal has to be approved by CTM and GKCF;
Gather literature, documents, reports and additionally relevant material;
Prepare an operative action plan for conducting the research, including the set up of interviews to be conducted with stakeholders;
Coordinate and organize the work of the data collection team;
Collaborate with CTM communication officer and video maker to realize the video concerning the ECDE research;
Produce a research paper based on the activities conducted and the analysis of the data collected.
4. EXPECTED OUTPUTS
In the light of the above, the following tangible outputs are therefore expected to be produced by the incumbent: Year 1 (November 2015 – January 2016) – Research proposal drafted and approved by the project management team; – Operative action plan for conducting the research drafted and approved by the project management team; – Interim research paper produced with data collected. Year 2 (February – April 2016) – Final research paper prepared and approved by the project management team.
5. REPORTING LINE
Report to the Project Manager
6. REQUIRED SKILLS AND EXPERIENCE
University Degree in social / human sciences, economics, or other relevant field;
Substantive prior experience in conducting consultancy/research of this nature with an international organization, consulting company, or NGO;
In depth knowledge of the Early Child Development and Education methodology;
Knowledge of and access to relevant stakeholders;
Advanced knowledge of office software packages (MS Word, Excel, etc), spreadsheet and database packages;
Arabic native-speaker;
Expert and demonstrated level of writing and editing skills in English, to tight deadlines.
7. DUTY STATION
Beirut, with travels to Tyr, Sidon, and Tripoli
HOW TO APPLY

All candidates are encouraged to send an updated CV to Maria Pia Ferrari at mariapia.ferrari@ctm-lecce.it c/c ctm.lebanon@gmail.com by October 31, 2015. Emails should quote "Project 10339/CTM/LBN: ECDE Expert" in the subject.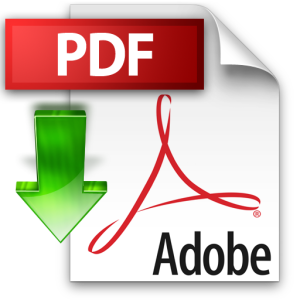 AID10339_CTM_LBN_ToR ECDE Expert.pdf