Lebanon, 12th of September 2017
In the framework of the project "Strenghtening of social and educational services for minors in Palestinian refugees camps of Mar Elias, Burj el Barajneh and Rashidieh in Lebanon", financed by the Italian Agency for Development Cooperation, the construction works of the third floor of the Ghassan Kanafani Cultural Foundation in Rashidieh are continuing.
During this second visit on the field, the architect that follows the works could verify the current progress.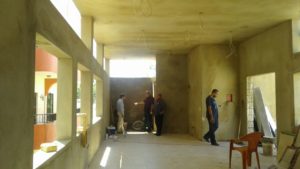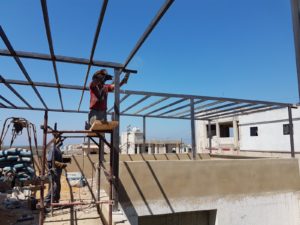 The structures and the flooring of the library and the bathroom have been realized. Furthermore, the metal structure protecting the external parts has been built.
In spite of the difficulties of building inside the Rashidieh refugee camp the work is proceeding well and, by October, in line with the didactic activities of the Ghassan Kanafani Cultural Foundation, the third floor will be inaugurated.