In the month of July 2017, in the framework of the project "Strenghtening of social and educational services for minors in Palestinian refugees camps of Mar Elias, Burj el Barajneh and Rashidieh in Lebanon", financed by the Italian Agency for Development Cooperation, the construction works in Rashidieh started.
At the beginning of July in fact, the permit to start the work was obtained by Lebanese authorities. It is a long and laborious procedure that, in Rashidieh case, started in the mid April 2017.
A Palestinian engineer, with a long work experience with NGOs and humanitarian organizations, has been selected to realize the planned works, whose conclusion is expected by the end of September, before the beginning of the new school year.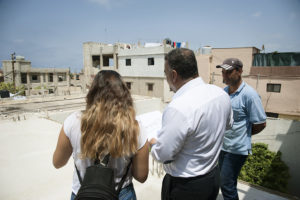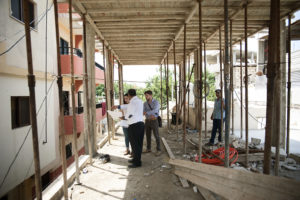 The works foresee the building of a third floor to establish a large library, and a terrace, as well as to convert a small room used as a library into a computer room. Further rehabilitation works will improve the usability of the spaces available for children and teachers.